Enjoy Scorers - Enjoy Products
The first wireless and cordless scoreboard system for quiz game in the world. The first wireless and cordless Quiz Game Scoreboard System in the world!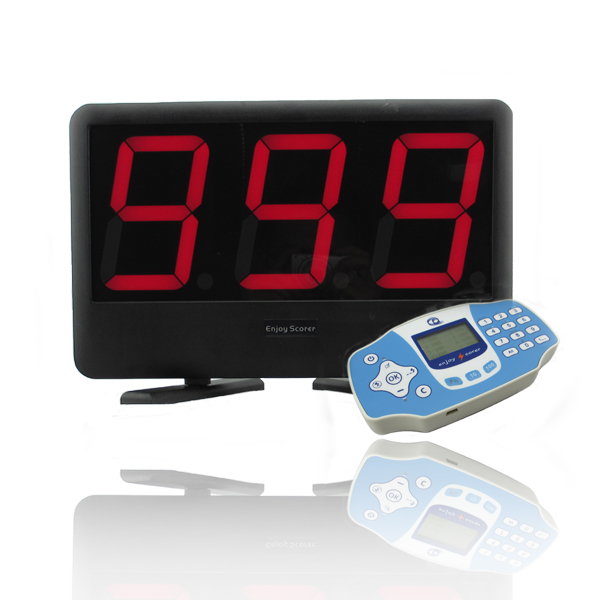 A whole set of Enjoy Scorer System includes 1 Master Controller and 1-16 Scoreboards (standalone version), or Software, 1 receiver, 1 controller and 1-100 scoreboards (PC version) The scores support flash when giving points/scores.
Learn about the details and use of related software(Enjoy QuizMaster)
Specifications
Communication: 2.4 G Radio frequency
Graphics: LED Display
Operating Voltage: 5V or 3 size D batteries
Distance: 100 meters
Dimensions: 29.5*19.5*3.7cm
Weight: 0.95 kg
Batteries Life: 15 hours
Advantages
Wireless
Cordless
Support power adaptor also
Score counts from 0 to 999
Easy to use
Support both hanging in wall and put on table
Scoreboards can be used for game, event, TV show, Sports
BROWSE PRODUCT FOR CATEGORY...